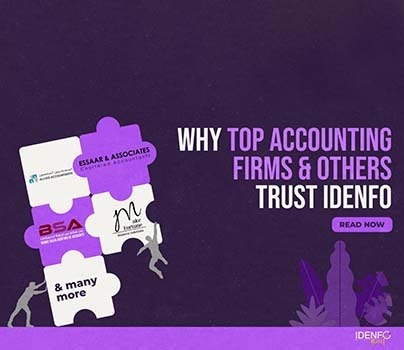 Idenfo has been able to penetrate the UAE market with their SaaS product by understanding the needs of the market. Accounting, auditing, and legal firms are some of the categories in the UAE that are considered "reporting entities", meaning they must meet compliance guidelines set forth by the country's authorities.
Idenfo has been working with some of the largest banks in the region, and our understanding of KYC and compliance helps us provide the most comprehensive service to DNFBPs (Designated Non-Financial Businesses and Professions)
Some of the pain points for DNFBPs and FIs are:
Risk rating
Ongoing due diligence
Automated KYC processes
Cloud storage of documents for easy retrieval
Thorough AML & compliance checks
Verification
And documents expiry check
Idenfo's system covers all of these requirements in a holistic, all-in-one journey. Our clients are invariably bowled over by the simplicity, and innovative nature of our product.
We pride ourselves immensely over our platform but something we are equally proud of is our team. Our team consists of a very diverse, talented, and dedicated group of individuals who collectively believe in making this world a better place; and while there are innumerable ways to do so, we play our part by fighting financial crime.