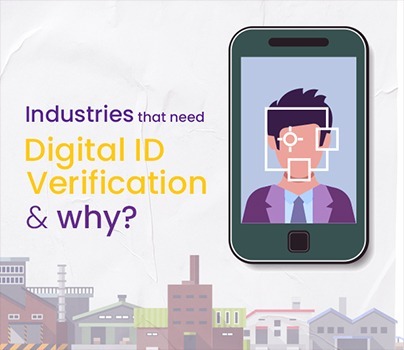 Due to increased fraudulent activities in every sector, it is clear that no industry is completely secure and devoid of scammers and fraudsters. These criminals can now carry out malicious activities against any and every sector, amplifying the need for digital ID verification, KYC, and AML across every industry. Although every industry can benefit from more careful KYC/AML, some industries need it more urgently than others. The following industries are primary targets for criminals and fraudsters, and therefore keeping these sectors safe is crucial.
Finance
The finance sector is advancing quickly, with banks, insurance companies, and virtual payment platforms striving to improve customer experiences when interacting with the finance sector. However, criminal and fraudulent activities are hindering this progress. Customers are now expecting banks to have more thorough checks regarding KYC/AML and digital solutions, which is key to their customer experience. Customers are now also increasingly aware of digital solutions that can be used to keep them and their money safe. Digital ID verification solutions can aid banks and other institutions in the finance sector in making the customer experience smoother and safer. Fraud prevention should be the ultimate goal for all organizations.
Travel
Fake travel agencies, false identities to escape facing the consequences, and many other fraudulent activities are key examples of how the travel industry is susceptible to crime without KYC/AML, and digital ID verification. Digital ID verification alone can benefit the travel industry in more ways than just preventing fraud – it can actually hold fraudsters accountable. The cost of travel industry scams is currently just under USD 25 billion – and this can be brought down significantly by simply making the digital world a safer place by implementing KYC/AML, digital ID verification, and more.
Gaming
Thanks to the internet making online gaming easier and the increase in market revenue in the e-gaming industry, it is safe to say the gaming industry is a prime target for fraudsters. Criminals can target young people online for money laundering and other financial scams. However, if digital ID verification were included in the gaming industry, this issue could be managed.