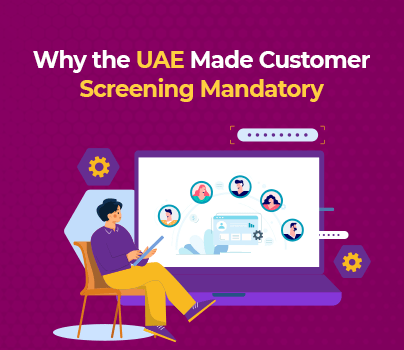 According to the Financial Action Task Force, the UAE is alarmingly close to being added onto a watchlist of countries that aren't being able to effectively combat money laundering and terrorist financing. The UAE is ranking poorly on the vulnerability scale to money laundering, their score coming up to 5.9, only 4 countries below what is considered high risk. (Source.) If the UAE is placed on this list, it will be quite costly, a setback at a time when its biggest competitor Saudi Arabia is already growing substantially. A report by the IMF found that after being grey-listed, countries face "a large and statistically significant reduction in capital inflows." (Source.) The specific extent of loss would be difficult to place but the loss would be colossal.
Since the first warning, the UAE received FATF in 2020, their government has taken several steps to better follow the global level of anti-money laundering efforts. The authorities have put courts solely focused on financial crimes in place and companies in the UAE are now required to disclose their ultimate owners to the government. This strictness is not to be taken lightly, it may seem sudden or frivolous but in recent months, the UAE Central Bank has penalised multiple banks for breaking anti-money laundering regulations and are unafraid to penalise any other company, especially DNFBPs. Idenfo Direct can and will help you avoid such consequences through our program, we offer anti-money laundering checks that are run through our software which has both global sanction lists as well as the UAE Central Bank list.
Customer due diligence is the solution to this problem. It's all about identifying potential customers and screening them, verifying their authenticity. When done manually, it is a tedious, time-consuming process because details need to be cross verified for validity and accuracy. But Idenfo Direct can do it for you. We can complete all different aspects of customer due diligence: simple due diligence, standard due diligence, and enhanced levels as well as ongoing due diligence. The first two are expected and standard but enhanced due diligence is most often used for companies that engage with high-risk customers, likely to be involved in money laundering. Along with that, ongoing due diligence is crucial for all DNFBPs, because the financial situation of customers tends to change overtime and due diligence needs to be taken into consideration to be in accordance with the UAEs new AML/CFT regulations. DNFBPs should observe their customer's actual movements on a regular basis and should specifically be notified when participating in suspicious activity, which is a service that we offer – tracking activity timeline. Along with due diligence, DNFBPs need to remain overly cautious to avoid any form of legal consequences and can do so with Idenfo Direct's various services. From adverse media searches to liveness detection searching and risk scoring.