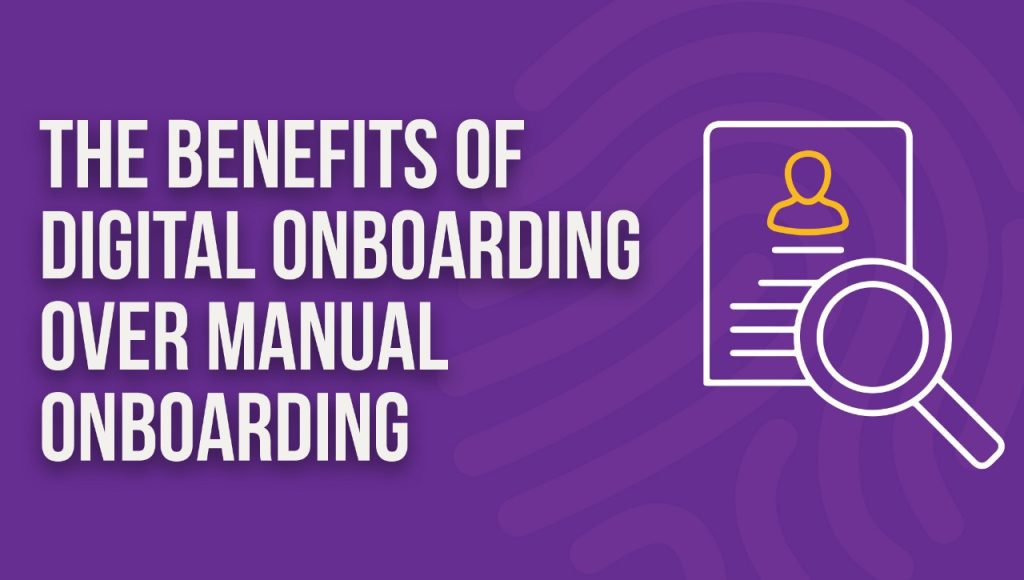 In today's age, the dynamics of the digital space is ever-evolving, which makes it imperative for businesses to keep up with the AML laws and regulations, especially in the UAE. Digital customer onboarding can be an effective way for businesses to comply with anti-money laundering (AML) regulations and perform necessary checks effectively; as opposed to solely depending on human resources. It helps collect and verify customer information and documents electronically, rather than manual or traditional paper-based methods that require extensive human effort and time.
Several businesses all over the world are still dependent on human resources and traditional methods to onboard customers. This leads to lack of productivity, cost inefficiency and redundancy of resources when it comes to exercising customer due diligence. Digital onboarding can make the process faster and more efficient, as it allows businesses to collect and verify customer information and documents electronically, with simple and quick automated steps, enhancing cost efficiency, time allocation and productivity, reducing the time and effort required to onboard new customers with proper due diligence.
A holistic software in place can ensure that the customer onboarding process is simple, quick, cost efficient and doesn't require multiple people. Not only that, digital onboarding also reduces the onboarding time, ensures accuracy and authenticity of the customer information and can give your company insights on a customer profile in a fraction of the time the manual process would've taken. It also helps provide a centralized, electronic record of customer information, which can make it easier to track and manage customer data efficiently.
Another advantage of an AML software is how carrying it out manually can be an extremely time consuming process. Doing it manually means that businesses must allocate employees and individuals solely accountable for collecting, organising, storing and verifying customer data. Automating these functions allows you to either save all the money that is put into those resources or allocate them elsewhere and boost the productivity of your company.
Overall, utilizing digital software like Idenfo Direct can help businesses improve efficiency, enhance the customer experience, reduce costs, increase security, and better manage customer data. Idenfo Direct aims to make your customer onboarding process smooth, simple and easy.