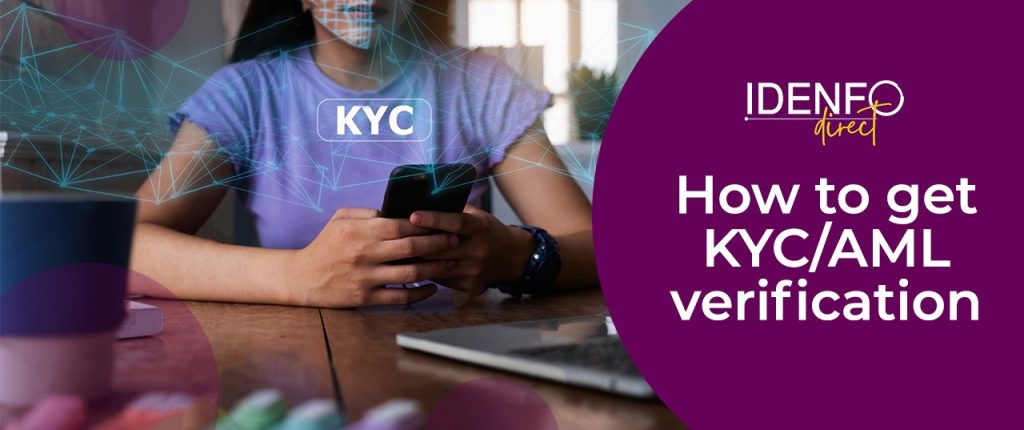 In today's digital world, every single one of our needs is at our fingertips – but what we don't realize is how much more open and susceptible this has made us to fraud, crime, and malicious activities. The digital world has caused most businesses in most industries to create online platforms for the ease of customers, especially financial institutions, and these platforms become havens for criminals for fulfilling their malicious intentions. However, businesses are able to take action to prevent such criminal activity by way of putting in a system of controls that collects knowledge about their customers to keep unknown criminal activity at bay.
Know Your Customer (KYC) processes were put in place so businesses and financial institutions can combat fraudulent activities taking place through loopholes in their online platforms' security. KYC is a process that is carried out for each customer during the onboarding process, and consists of customer identity verification, and customer due diligence. It has also become a requirement of most, if not all, regulatory compliance guidelines for every institution to carry out KYC/AML verification as a part of their onboarding process.
Compliance is another important aspect of why KYC is being implemented in almost every business today. After several devastating financial crises and scandals, financial institutions were forced to tighten their security and controls regarding who has access to their platforms. Governments and global regulatory authorities have had to create stricter policies and regulations in order to protect businesses and economies from fraud and money laundering. The biggest incentive for businesses to comply with these policies and regulations comes from the heavy fines and sanctions that are handed out for noncompliance. However, it is important to acknowledge that businesses are not only safer and more secure as a result of keeping up with these regulations, but also how they improve their platform for the customers, especially after the rise of eKYC.
KYC is needed in almost every industry because no business can be too sheltered from fraud, money laundering, and terrorist financing. Through Know Your Customer processes, and identity verification, your business gets a more holistic and reliable picture of who your client or customer is, and whether they are who they claim to be. While KYC/AML cannot entirely eliminate fraud or suspicious activity, it can safeguard online businesses and companies from being entirely blindsided about who their customers are and what they are capable of.
As the demand to digitize everything grows, even KYC processes and checks have been made  digital through what is called eKYC. These digital KYC methods, or eKYC processes are carried out through platforms designed to perform Digital Identity Verification and all other KYC related processes, while simultaneously keeping up with KYC compliance regulations
Digitizing KYC processes has brought more to the table than just simplifying KYC to protect the business – eKYC has given some businesses a competitive edge, by entirely digitizing onboarding processes that were once tedious and exhausting, and also reducing cost of KYC compliance while simultaneously enhancing it. Alongside the changes to the business' structure and internal build, implementing eKYC technology also increases customer satisfaction and loyalty by way of proving to customers that not only are you putting their safety first, but that you are also trying to make their experience as smooth and positive as ever.
Platforms such as Idenfo Direct have witnessed the growing need for KYC/eKYC and AML processes and compliance, especially over recent years where the world was hit by a global pandemic. Idenfo Direct's platform was carefully created by industry experts, and was designed to be easy, simple and direct. Easy to integrate, simple to use. Using cutting edge technology for all KYC/AML processes, including digital identity verification and risk rating assessments for enhanced due diligence, the platform aims to keep your business in line with KYC compliance and regulation, while also keeping it safe and secure
Additionally, Idenfo Direct was not designed for only financial institutions, instead, the platform can be used by and/ or integrated into any business that exists in almost any industry, from real estate to ride hailing to recruitment. The platform promises to digitize KYC and make your business one that relies, and trusts, eKYC. This includes creating a digital onboarding journey for your clients and customers, alongside all features inbuilt for eKYC/AML.
KYC/AML now comes with unavoidable regulations, but instead of seeing these regulations as a burden, see them as an opportunity to make your business stand out from the rest. Idenfo Direct's platform was built to remove the complications from KYC/AML while also taking your business to the next level. To try the platform and get an idea of what it can do for you, sign up for a free trial today and get your first 5 profiles verified on the house, including name screening, documents verification, liveness check, and record retention. Idenfo Direct also offers several plans and packages that allow you to integrate the platform at an affordable price for unmatched technology related to KYC/AML. Try them now to take your business to the next level in terms of security and what you offer your customers – and it's all easy, simple, and direct.