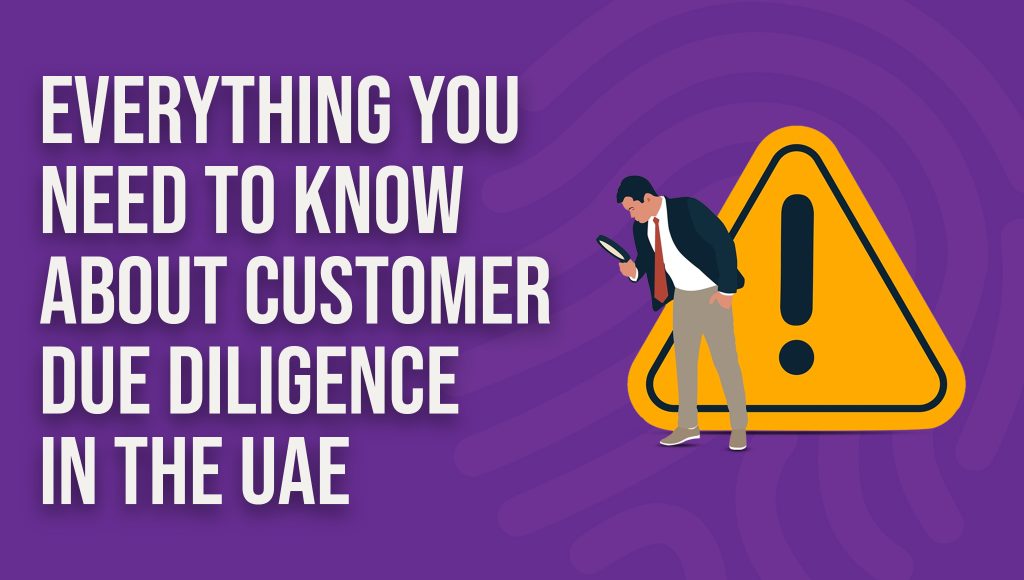 Customer Due Diligence (CDD) is a process that financial institutions, including banks and money service businesses, use to identify and assess the risks associated with their customers. In the United Arab Emirates (UAE), CDD is an essential part of the country's efforts to combat money laundering and terrorism financing.
The Central Bank of the UAE has issued regulations that require DNFBPs to conduct CDD on all new customers, as well as on existing customers on a regular basis. The regulations also require DNFBPs financial institutions to report any suspicious activities or transactions to the relevant authorities.
The CDD process in the UAE typically includes the  specific steps that ensure companies are carrying out safe activities within their business. According to the CDD regulations, businesses must verify the identity of their customers by collecting and verifying certain personal information, such as their name, address, and government-issued identification number. These names are then screened against certain watchlists and sanctions lists that are provided by the UAE government, and any suspicious users will be flagged for manual assessment and approval.
After this process, businesses must assess the risk of money laundering or terrorism financing associated with each customer, based on factors such as the customer's source of funds, the purpose of the account, and the customer's country of origin. The risk assessment is meant to alert your business or institution of any potentially suspicious customers, allowing you to check if their information is or is not verifiable, and whether or not their onboarding should be continued. This step is a key step for businesses, and it is essential to not cut corners when it comes to risk assessment, as this step can save you, your business, and your customers from fraudulent activities, and can also save your business from sanctions and fines as a result of non-compliance.
Financial institutions, DNFBPs, and other businesses must maintain accurate and complete records of their CDD procedures, including all customer information and transaction records. According to the compliance requirements set out by the CBUAE, businesses maintaining records of CDD procedures makes it easier to verify compliance as keeping all procedures in one place and maintaining records of all processes ensures that your business can be checked for compliance at any time, and any questionable processes or non-compliance can leave you at risk for severe fines and sanctions.
Financial institutions in the UAE are also required to implement robust internal controls and compliance programs to ensure that they comply with the Central Bank's CDD regulations. Fortunately, there are now platforms like Idenfo Direct, that can be integrated into your working system to carry out all name screening, customer identification and verification, as well as risk assessment and record keeping. Idenfo Direct is an end-to-end, holistic solution for financial institutions and DNFBPs to integrate into onboarding and compliance processes, to ensure all updates compliance requirements are being met.  Using top of the line technology, Idenfo Direct carries out thorough checks on every customer you onboard, and is built to check these customers against all mandatory screening lists provided by the UAE government.
CDD is an essential process that businesses in the UAE must follow to identify and assess the risks associated with their customers and to comply with the country's anti-money laundering and terrorism financing regulations. By following the proper procedures and implementing robust internal controls through end to end platforms like Idenfo Direct, businesses like yours can help to protect the UAE's financial system from money laundering and terrorism financing.